Visual Studio Code is a streamlined code editor with support for development operations like debugging, task running, and version control. It aims to provide just the tools a developer needs for a quick code-build-debug cycle and leaves more complex workflows to fuller featured IDEs, such as Visual Studio IDE
What is nice about Visual Studio Code is that there is a large variety of extensions that boost your productivity. It will also let you know if you miss any tags in HTML or even it will close the tags for you on its own when you open a tag.
Main features:
Cross-platform – OS X, Windows, and Linux.
A great ecosystem of plugins
Built-in support for Javascript, TypeScript, nodeJs (auto-completion, syntax check, debug, …)
Highly customizable: you can change themes, keyboard shortcuts, and workspace settings
* No premium version
Trello is a tool for project management and task management based on Kanban boards. The app is really easy to use and pretty much self-explanatory. You can easily move things around or relabel them if you need to. Trello is a great task management app because of transparency and you can keep your daily activities in one place. This way you can easily see what your colleagues are working on and you can collaborate more efficiently. Also, you can use tags, labels, mention people, use cool backgrounds for our boards.
Main Features:
Task management: Boards and Cards
Individual/Group Task Assignment
Drag-and-Drop Editing
Voting Options and Progress Meter Checklist
Integrations: Dropbox, Google Drive, Box, and it works with public developer APIs
Communication through Comments
*Pro Price: starting from $12.50/user/month *billed monthly
3. F.lux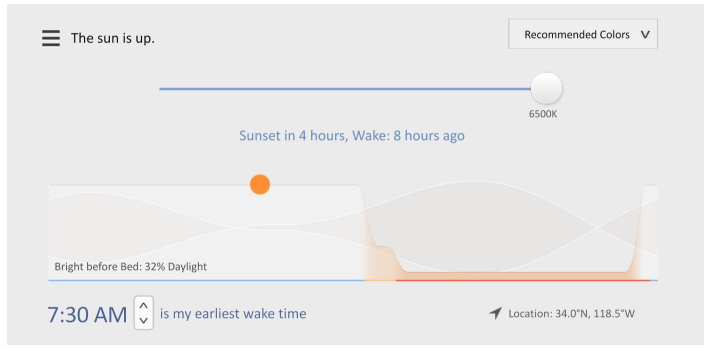 F.lux is a cross-platform that adjusts the color temperature of your display, to help your eyes rest, and ensure you can work on your programming tasks in a quality way, longer. The program adjusts the colors of your computer screen based on your location and the time of day. According to default settings, when the program detects it's nearing sunset in your location, the colors become warmer. As sunrise nears, the program returns the display's colors to usual settings.
F.lux follows the premise that warmer colors help you slip into relax and sleep mode faster, and that light-blue colors improve alertness. To maintain healthy sleeping patterns and productivity at the right times, simply adjust the settings to fit your work routine. For example, if you work mainly at night, you can adjust the program to apply warmer colors later, and disregard the sunrise/sunset times of your location.
F.lux works on Windows, Linux, Mac, and iOS devices.
IntelliJ IDEA is one more excellent tool for boosting developers' productivity, provides users with intelligent coding solutions across a large variety of languages and frameworks offering relevant suggestions in every context: quick fix of code issues, smart code completion, productivity boosters, etc. Developer ergonomics option is aimed to minimize interrupting the developer's flow.
With various tools and integrations, you are able to use control systems such as Git and build tools such as Gradle.
Key benefits:
Deep insight into your code (you are empowered with in-depth coding support, fast navigation, smart error analysis, and quick fixes, and cross-language refactorings).
Developer ergonomics (with the editor-centric environment and ergonomic UI, developers can optimize their workflow, thus improving their work efficiency).
Built-in developers' tools (a perfect toolset to streamline the workflow: decompiler, test runner and coverage, terminal, database tools, application servers, docker).
Polyglot experience (IntelliJ IDEA's plugin ecosystem offers superior support for top JVM and non-JVM frameworks and languages).
There are a variety of other new features available in IntelliJ IDEA 2020.3. Check them out here.
Pricing:
An extensive toolbox package allows yearly and monthly subscriptions. Also, there are options for individual use and for organizations. For instance, the price for "All products pack" for individual use that is supposed to be the best offer, is $19.90/month, year price – $199.
Furthermore, there are special offers available for startups, open-source projects, non-profit organizations, etc.
GitHub is undoubtedly the most popular software development platform out there. Defined as a web-based Git repository hosting service, it serves as a Google Drive where users can find codes. You can upload your projects on the platform (public or private) to keep them secure or to share with others. Github allows developers to review code, manage projects, and build software. It offers right tool for different development jobs.
Features:
Coordinate easily, stay aligned, and get done with GitHub's project management tools
Easy documentation alongside quality coding
It is one of the best software dev tools that allows all code in a single place
Developers can host their documentation directly from repositories
The community is pretty big and the project base is impressive. It can be a great place for anyone looking for collaborative development. GitHub is not a tool to make software but it will help you with the process.
If you're a front end developer then consider getting your hands on this powerful tool. Made for web developers, it's a great place to find inspiration.
You can share your CSS, Javascript, and HTML related problems with others on the platform to find a quick solution.
7. Xcode (MAC ONLY)
Xcode from Apple is one of the best software development tools that helps you write code with advanced code completion and syntax highlighting using a professional code editor. It displays warnings, errors, and other important information in a message bubble in accordance with your code too so that you can easily troubleshoot. This software development tool also helps compile the asset catalog into an organized bundle for final distribution. You can seamlessly access any file within your workspace using the primary code editor.
Key Features
Xcode's vision editor can help you maintain a strict watch on the commitment timeline
You can go back in history to compare source files with this software development tool
Enables you to design and test your user interface on prototypes and connect your interface to the source
Cost
You will have to connect with Apple Developer Support for any questions related to the pricing plans.
Google Chrome has a built-in set of one of the software development tools called Chrome DevTools. These tools can help you edit pages while you are coding and debugging problems. It also lets you build stunning websites quickly. You can debug your CSS and JavaScript faster using these tools. Also, you can perform various functions that can help you improve your productivity. Additionally, you can view and change a web page's DOM and CSS with DevTools as well.
Key Features
These tools can optimize and enhance the loading speed of your website, and you can easily inspect the web page's network activity as well
Local Overrides help you make changes in DevTools
Possible to track changes
Cost
Free to use.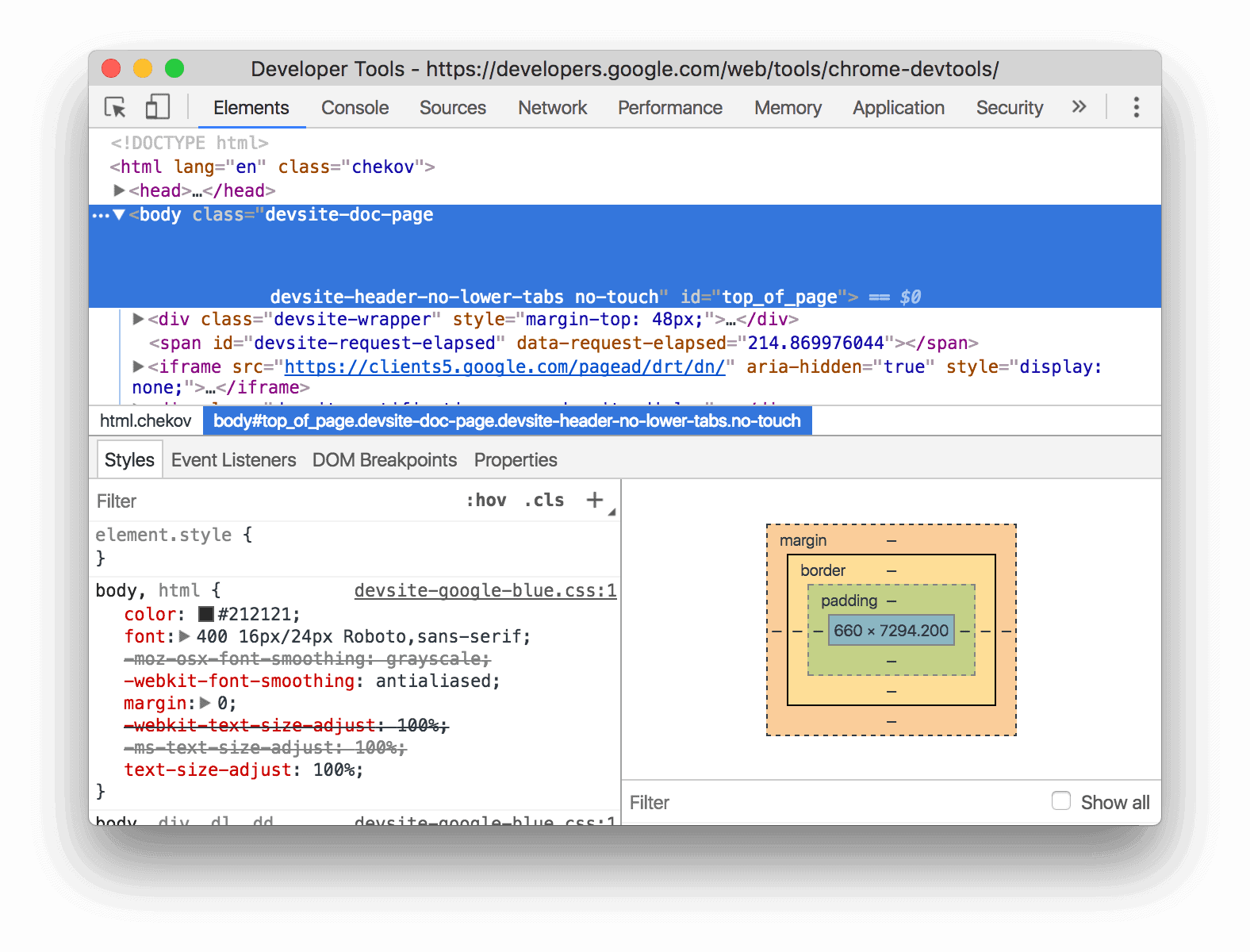 Adobe XD is just the latest in a long range of excellent design tools from Adobe. With XD you can sketch wireframes and mockups, build interactive prototypes and create high-fidelity designs for any screen, thanks to their vector-based system.
Flat images not enough? 3D transform allows you to turn static objects into dynamic, three dimensional designs in a click. Move or rotate objects, add the appearance of depth, or even build unique immersive AR/VR experiences.
Above all, Adobe XD succeeds at making your prototypes feel like the real thing—with no coding required. Add user flows, interactions and motion, and save time by using reusable buttons and components.
Of course, Adobe XD works seamlessly with the rest of the Adobe suite (editing .PSD files from Photoshop is a particularly handy feature). There are a range of co-editing tools to aid real-time collaboration and 200+ plugins to extend functionality.
Occasionally an app or program hits levels of popularity so high that it becomes the noun for what it's used for. This happened to Google long ago ("I'll Google it") and it happened to video chat tool Zoom in the last year and a half (RIP Skype).
This happened for a reason: Zoom is awesome. While nothing replaces the feeling of face-to-face communication, it's the next best thing. Whether you want to chat to your family across the country or liaise with web design clients, it makes video calls ridiculously easy.
Zoom is free for 40-minute calls, meaning your meetings come with a convenient end timer. Plus you can record any calls (with your companion's permission), which has become a popular way to record webinars and podcasts.
Okay, so this isn't technically a tool. However, it's not hyperbole on the Stack Overflow website when it says, "every developer has a tab open to Stack Overflow". Ask around—they do. It's the most popular and comprehensive web development community on the internet.
Stack Overflow is a public platform that aims to build the single most definitive collection of coding questions and answers. Developers, system admins and data scientists of every shape and size rely on it for accurate information to difficult technical challenges.
We're talking the real nitty gritty. If you want to know why InvokeAsync shows an an error in a Blazor component, how to undo the most recent local commits in Git, or why HTML thinks the tag "chucknorris" is a colour, this is the place for you.
While it's undoubtedly a gold mine of useful resources, it's important to note that the community can be a bit toxic when it comes to welcoming new web developers. Stack Overflow mods are aware of this (and have added new guidelines in response) but do be wary—and look for existing answers before asking a query of your own.
Google Docs is a free web-based app designed for creating, editing and online storing documents and spreadsheets. Files can be accessed from any computer with an Internet connection and a full-featured web browser. In other words, Google Docs is a great tool to use if you want to edit a document at the same time while seeing each others' changes instantaneously. Users can produce text documents, slide presentations, spreadsheets, drawings, and surveys.
Main features:
Voice Typing
Clear formatting
Conference Calls
Suggesting Mode
Tag People in Comments
* Pro Price for teams: depends on the GSuite plan you choose – starting from $6/ user/ month